Meet Eric Johnson …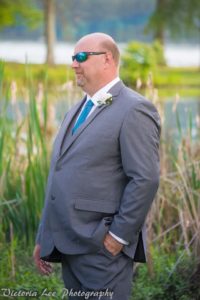 Eric became part of the Pig House Cabinets team in early 2012. This decision was driven by the wide variety of construction based experiences that he has had. He wanted the ability to express his creativity in the construction industry. One of his best skills is the ability to take a customer's ideas and incorporate the necessary details to provide them with a flawless product, without the stress that come with construction of those products. As a professional, he is passionate about providing exceptional customer service and producing a product that exceeds the client's expectations. He is known for his problem solving abilities and for his creativity.
Eric was born in Missouri. He has lived in on the Gulf Coast in Mississippi and Louisiana. He is a graduate of Heath High School in Paducah, Kentucky. He earned his Bachelor of Science in Occupational Safety and Health from Murray State University in 1997. In 2000, he earned his Masters of Business Administration from Georgia Southern University. He has almost always been self-employed; although, he did spend a few years of doing safety and health management for Manpower International and Bombardier Motor Corp of America. He is also a licensed home inspector.
The greatest love in his life are his wife (Christy) and his kids (Sam & Mattye). During his free time, he enjoys spending time quality time with his family and friends, offshore fishing, hunting and being outdoors. His aspiration in life is to be known as a good family man and friend.
Contact Eric…
Email: [email protected]
Office: (706)956-0392