Customer Reviews and Customer Satisfaction are very important to us!
Below are some of our customer reviews.  Feel free to provide your own.
October 30, 2017
5 Stars – "Ten years ago, Frank helped us select our kitchen cabinets.  Every guest remarks how beautiful and unique they are 🙂  We love 'em!  Recently, I damaged one of the cabinets with my cargo shorts and tore the door off its hinges.  Frank came by and restored them to their initial beauty and replaced the hinges too!  Thanks Frank for your care and dedication to your craft." -Phil and Debbie  (via website submission)
September 16, 2017
5 Stars – "My Murphy bed project languished for years until the guys at Pig House Cabinets made it real.  A Gorgeous custom creation that is exactly what I wanted.  I couldn't be happier with their work!" -Jinx (via website submission)
September 11, 2017
5 Stars – "I've had my Pig House Cabinets for over 2 years now, and I have been very pleased with their quality and craftsmanship.  However, my favorite part of our Pig House Cabinets experience was the excellent layout design suggested by Frank and Eric.  It transformed a kitchen that was very difficult to work in into a kitchen that makes cooking a joy.  Thanks so much for the great work!" -Christina (via website submission)
August 7, 2017
"I give this company the best rating.  They were exceptional with quality and Service." -Joy (via Yelp)
August 6, 2017
"Gorgeous custom desk!!!  It is absolutely perfect!  Thank you for your wonderful work." -Kristi (via Facebook)
August 2017
5 Stars – "If you're particular about quality work these are the folks you want. Custom design work, remodeling, custom tile work are just a few of the many projects Pig House cabinets can accommodate. Residential or commercial. They do their best to ensure every detail is completed to your satisfaction. We give them a garage door opener which is not something we normally do. We feel completely comfortable with their personnel coming and going whether we are home or not. We are thoroughly pleased with the quality of their work in our home. They are currently remodeling our kitchen and the workmanship is outstanding." -Stephen (via Google)
January 10, 2017
"Shop local! This young man does top notch work and he keeps his business local!" – Eric (via Facebook)
May 23, 2016
"Thank you for all the work done on our beautiful kitchen, my favorite place to be each day.  Good work Jerry!!" –Jean (via Thank You Note)
March 21, 2016
5 Stars – "Hired them to remodel a basement kitchenette and they did an outstanding job.  Always showed up when they said they would and finished in a timely manner.  Price was comparable with other companies in the area." –Carol (via Houzz)
January 19, 2016
"What a wonderful room to be in!  I have enjoyed just standing and looking at the room as well as getting back to cooking.  I just wanted to send you a note to let you know how much I am enjoying your work.  Please tell all the guys that were on site as well as cabinet show and behind the scenes what a great job they did.  I could and would recommend you, Beacon Home Services, Pig House Cabinets, Cornerstone Granite, and all your contractors based on my experience.  You kept me updated throughout the project and maintained your deadlines as laid out in the proposal.  Please make sure all the guys know how much I am enjoying their handiwork." –Terri (via Email)
December 31, 2015
"Thank you for the good work on our vanities." –Bob (via Thank You Note)
September 21, 2015
"Mory and I are so incredibly happy with the quality, layout and design of our cabinets. Thank you for your attention to every detail, including the refrigerator mounts, hidden router storage and the cool spice cabinet. All of it is completely perfect. Thank you from the bottom of my heart." –Rachel & Mory (via Thank You Card)
March 18, 2015
"Beacon Home Services provides excellent, reliable worksmanship!" -Robbi (via Facebook)
January 22, 2015
"Thanks for the excellent flooring!!!! Loving it!! You guys did a great job!!!" -Renee (via Facebook)
January 11, 2015
"Pig House Cabinets came to install my cabinets a week before Christmas. I would like to say I was very impressed and delighted with their workmanship and the guys that came to the house every day. Eric came to the house on a daily basis to look over the work. Christmas Eve, when I was cooking, a flame came out of a sterno and burnt the side of one of my cabinets. I knew Eric was on vacation in Texas. I sent him a picture of the damage and without hesitation, he called me within minutes and reassured me he could fix it. Eric and Chad came out to the house the following Monday and fixed the burn. We are extremely satisfied with their professionalism and service. And would highly recommend Pig House Cabinets to anyone. And would like to say if we ever bought a new house, we would have them back in a heartbeat for any kitchen or cabinet renovations." -Jayne & Chris (via Facebook)
September 20, 2014
"We had a party last week with about 30 people. Everyone was raving about my new island over how beautiful it was. Thanks again guys!! -Suzy (via Facebook)
September 8, 2014
"I recently completed an extensive addition/remodel project at my home on Lookout Mountain and could not have been more pleased with the work done by Eric, Frank and their team. They provide high quality cabinetry at a competitive price and are 100% committed to customer satisfaction.
Remodels always present issues that require creative solutions and that was certainly the case for this project. These guys never saw problems just challenges to be addressed. They were a pleasure to work with and I will not hesitate to use them in the future." -Sandy (via Facebook)
July 14, 2014
"These guys are TOP NOTCH! Not only are they good people, but they do incredible work! I am a local interior designer and always get Pig House to do the cabinets and counters for my design projects because they are such great quality and the overall product is gorgeous! They do NOT disappoint. Thank you Pig House for keeping the quality in an era where quality is hard to find." -Jill (via Facebook)
July 13, 2014
5 Stars – "Worked with this company to remodel my kitchen. I hired them because I felt they understood the look I wanted to achieve. Were knowledgeable of new trends and what would work in my space. All workers who came to my home were very respectable of my home and time. Enjoy working with this company. Would use them again." -Cathy (via Houzz)
June 18, 2014
"I know these guys and have seen their work. Good people making good cabinets. A+++" -Christopher (via Facebook)
May 22, 2014
"I love my new island!!!!!!! Thanks Chad & Frank!!!" -Suzy (via Facebook)
October 24, 2013
"The guys do incredible work!" -Betty (via Facebook)
July 14, 2013
5 Stars – "New custom kitchen cabinets. They were easy to work with. Top quality workmanship. Can do any cabinet creation or stain. I could not decide on stain and they created a new stain combination that was perfect. They work with cornerstone granite and helped me get a good price on my granite. Thanks guys!! Oink" -Jackie (via Houzz)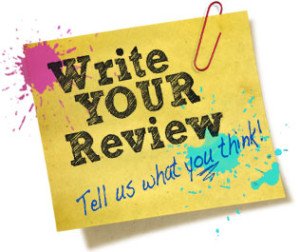 Share your own review by clicking the post-it above.
Photo Gallery Links
Bathroom Cabinetry & Tile Work
Closet & Laundry Room Cabinetry