Meet Chad Hamilton …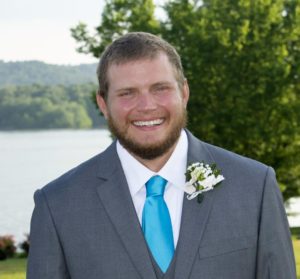 Chad was born and raised in Missouri.  At the age of 14, he moved to the Chattanooga area to attend Laurelbrook Academy.  He attended Southern Adventist University, Chattanooga State Community College and the University of Tennessee at Chattanooga.  He has degrees in Fire Science, Nursing and Outdoor Education.
At the age of 14 years old, he began his own business working on small engines and appliances.  By the age of 17, he was working in the construction industry.  He is the owner of CB Contracting and Chattanooga Woodmasters.  In 2010, Chad became one of the owners of Frank & Chad, Inc. (DBA: Pig House Cabinets).
He enjoys spending time with his wife (Betty) and son (Tyler), freshwater fishing, deep sea fishing, fly fishing, boating, kayaking, rock climbing, travelling, scuba diving, backpacking, bonfires, attending concerts, and spending time with friends.
Contact Chad …
Email: [email protected]
Office: (706)956-0392