Are you interested in working at Pig House Cabinets?
How to Apply
Please read these instructions completely before beginning.
Please click on the photo below to access the fillable PDF application.
A webpage will open with a small photo of the application.
Click on the photo with the Pig House Cabinets logo at the top.
Please note: The form requires Adobe to complete.  If you do not currently have this program on your computer, you can download it here for free.
Once the form has been comleted, print it or save it to your computer.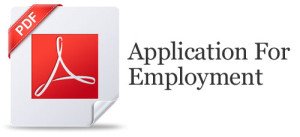 How to Submit your Application
Choose the option that works best for you.
Email to admin@pighousecabinets.com
Fax to (706)956-0395
By Mail or In-Person to 55 Flinn Industrial Drive, Ringgold, GA 30736
What happens after I submit my Application?
We will review your application for any current positions we have available.  If we do not have any current positions available, we will hold your application for up to a year for possible future employment opportunities that may arise.